89# The Outsider Method Trading System
Submit by Joy22( (written by X-Trader)
– THE PATTERN –
Place a 9-period EMA on a 15 minutes GBP/USD chart.
Next we're looking for candles which meet the followingconditions:
• Body and shadows can't touch the EMA.
• Ideally, candle high/low should be at least 1 pip away from theEMA.
• Close should be above the previous high (bullish case) or below the previous low (bearish case).
– ENTRY RULES –
Bullish case: long at the opening of the next candle.
Bearish case: short at the opening of the next candle.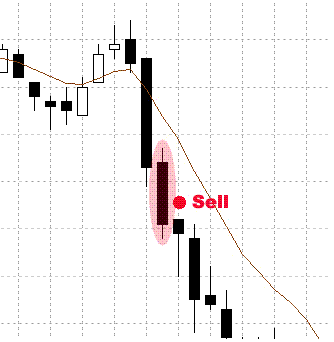 – STOP LOSS AND EXIT RULES –
Once the trade is open, immediately place two orders (stop lossand profit target)
(One-Cancels-All condition).
Stop loss is set at the low (bullish case) or high (bearish case) of the candle pattern (alternatively, you can place your stop loss near the most recent lowest low/highest high if the lastlow/high are too close to our entry point).
Profit target should be set to n times the size of the pattern candle body. That is, take the difference between the open and the close of the candle which has met the pattern conditions, and add (bullish)/ substract (bearish) that value, multiplied by n, to your entry point; of course, n can be a fixed or a volatilityadjusted number. My tests suggest that n = 2 is a good starting point.
If we have a profit of 20 points or more, move your stop loss to
breakeven+spread.
Share your opinion, can help everyone to understand the forex strategy.
Pattern Forex Strategies
Candlestick Forex Strategies
Forex method