111# MJ Regression Channel Strategy and Fx Sniper Ergodic Trading System
Time Frame: 1H or 4H
Pairs:all
Indicators: MJ RegressionChannel
Fx sniper ergodic (2, 5, 3)
This will draw 2 channels. Strategy with this is simple: look at channel margins. You can enter if the price break the channel and is confirmed by FX sniper Ergodic, or if the price get a rejection from the margins of the channels ( and is confirmed by FX sniper Ergodic).
Stop Loss is at the channel margin
Profit targetfor entry after rejection is or middle channel or opposite margin channel.
Profit Targetfor breaks channel is when FX sniper crosses in opposite direction.
In the pictures Mj Regression Channel and forex system in action.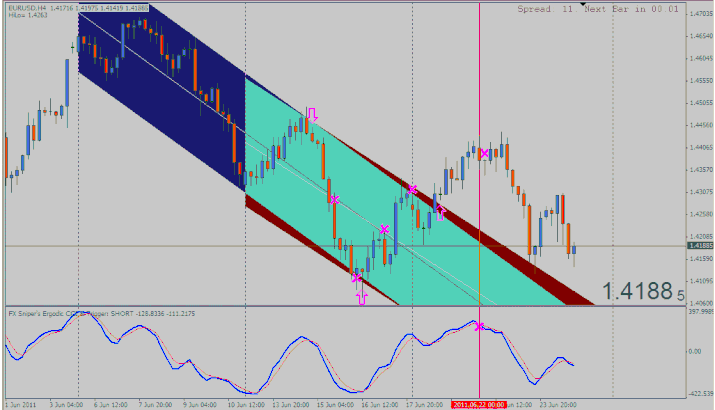 MJ Regression Channel
Trading System
MJ Regression Channel.rar
compressed file archive
3.5 KB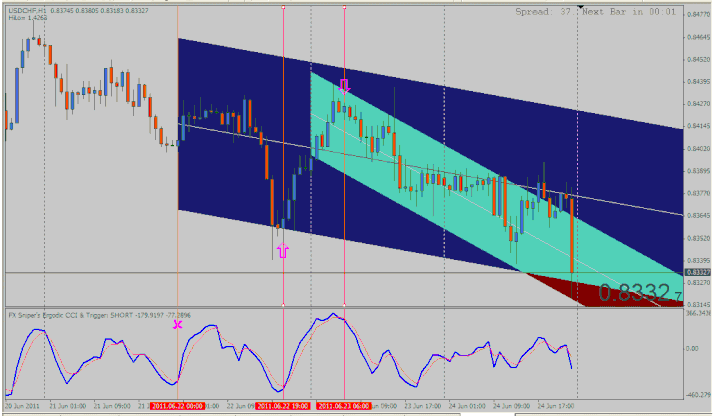 Share your opinion, can help everyone to understand the forex strategy.

FX_Sniper's_Ergodic_CCI_Trigger
Metatrader indicator
FX_Sniper's_Ergodic_CCI_Trigger.rar
compressed file archive
1.1 KB

mj regression channel and FX Sniper
Forex Trading System
mj regression channel and FX Sniper.rar
compressed file archive
2.8 KB